World Water Day was celebrated with pomp and show in the villages of Ambatpally, Haripirala and Parlapally. We thank everyone who came out to be a part of the festivities.
In order to mark a day as significant as World Water Day, we knew we had to do something big and memorable to spread the message of drinking safe, purified water among the rural population. We chose the villages of Ambatpally, Haripirala and Parlapally in Telangana – which are already provisioned with CPW's water purification centers – to organize engagement activities involving the residents.
The villages were abuzz with enthusiasm as hundreds of students, parents and other villagers participated in the celebrations organized by our teams.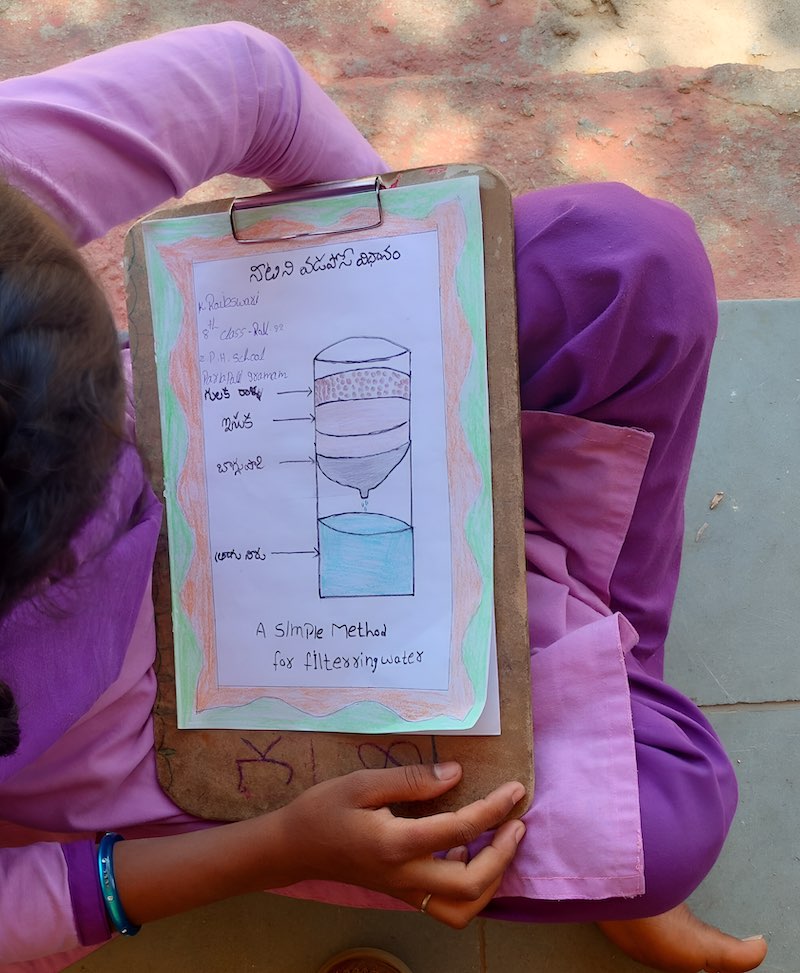 The first activity on our agenda took us to government schools in the three villages. More than a hundred students participated in the essay writing and drawing competitions that we held, with Water Conservation and Purification being the theme for the contests. We were delighted to see how much they already knew about this crucial subject and their creations truly reflected their knowledge and enthusiasm. The best ones took home some coveted prizes!
It was then time for the students to walk together to promote awareness. Various slogans such as "No Water, No LIfe" and "Clean Water, Healthy Living" reverberated through the villages as processions of students marched to the beat of the drums. The rallies kept growing in number as more and more villagers joined in to express their support for the cause. Residents were seen rushing out of their houses to see what the hubbub was about, and cheering along!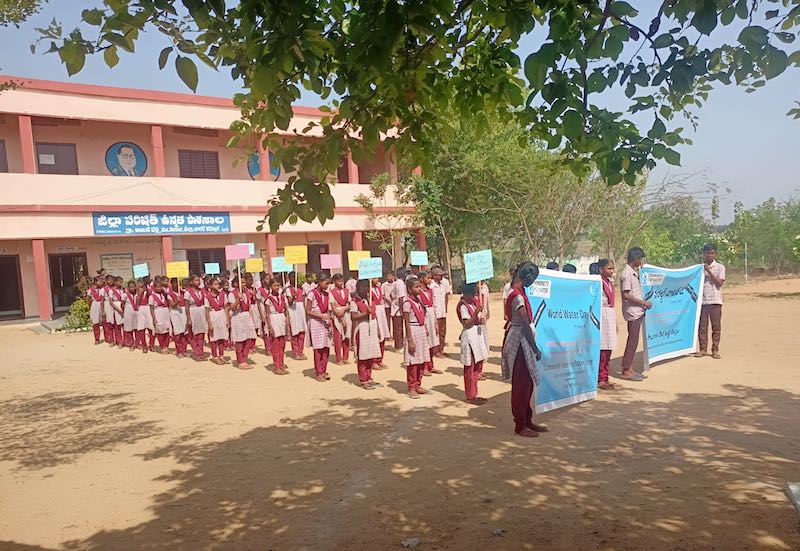 Lastly, our panel of experts conducted sessions with the villagers to convey the importance of drinking safe and purified water. The audience listened intently and asked pertinent questions.
The villagers went back to their homes while spiritedly discussing the events of the day and everything they learnt.
All in all, it was a day of fun and community engagement, centered around celebrating the power of water to transform lives. We came back with smiles on our faces and a renewed resolve to provide safe water to every family in every village in India.
Click here to watch a video of the World Water Day celebrations on Instagram.